Trusted by the top companies

Your HubSpot should adapt with your business.
HubSpot's methodology is great - but it's not necessary to adapt with it - you may have a custom buyer's journey and your HubSpot should be customized for that.
Here's how we can help you!
You can trust us.
HubSpot Diamond
Partner
20+ Hubspot
Certifications
120+ Happy
Customers
Here's how it works
We get into your business to find answers that matter.
Understanding the business
and its KPIs
This is a given. We'll ask you lots of questions. Maybe a few stupid ones as well. But we need to know your business processes in and out to help you best. This usually takes an hour.
Visualizing your processes -
Marketing and Sales
Once we speak with you and understand your business, we draw out a flow on Lucidchart or Funnel.io to create a visual representation of your marketing and sales processes on HubSpot. It's key to have a mutual agreement at this stage.
Bringing HubSpot setup to life.
Once the visual process is finalized, setting them up for you is a breeze! We chart out the scope of work on ClickUp and Slack, loop you in there and keep you up-to-date on how things are going and what stage we are on.
Onboard and train your team
While we build all the SOPs and close specific phases of the project, it also becomes super important for you to know what to really do or where you can find what you're looking for. We make sure you also become an expert of sorts :)
Both Nishant and Jatin bring a strong skill-set in a strategic HubSpot implementation process, helping ensure that
businesses that work with us make 120% out of the HubSpot subscription they have.
Moreover, due to their core marketing and sales background - they fundamentally understand what you're looking for and work towards the solution.
"Nishant and his team are very professional in their communication and expertise. They adapt and understand the needs of the client. They are currently working and helping us implementing our CRM in Hubspot and they are doing a great job. I recommend this business to anyone who needs to implement from scratch or improve their performance."
Zoe Le Meur
Digital Marketing Director at Maison 21G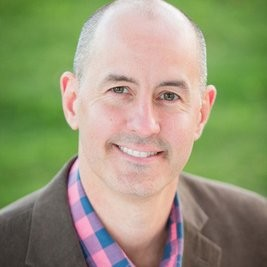 "The guys did a very thorough job updating our HubSpot Sales Enterprise. Our team didn't experience any disruptions and no issues arose from new implementations. Nishant was very patient with me while my attention was elsewhere. I really appreciate his work and recommend him for HubSpot Sales Enterprise projects."
Paul Dionne
Manager of Pre-Sales Solutions
Nishant and Jatin know HubSpot really well. They could get me started on making reports, set up basic workflows, deal pipeline, tasks in the first week or so. They really helped me understand how HubSpot works - how the contacts, deal and company properties are correlated to each other. I think that's the most fundamental learning everyone needs - how things come together on your HubSpot.
Ira Sockowitz
Co-Founder
"Working with Growtomation was AMAZING! They completed everything in a timely manner and went above and beyond. Would definitely work with Growtomation in long term. "
Andrew Block
RevFuel