Meet the
Crew
These are the people that make the magic happen!
Nishant Gupta
Jatin Chhabra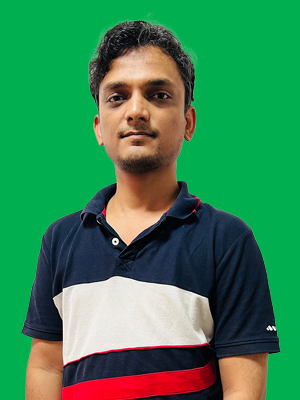 Rahul Sharma
Gaurav Panday
Kumar Sanu
Ashish Gupta
Aditya Dhyani
Ayush Bathla
Hitesh
Jyoti PS
Monika Thakur
Kishan Mahendraprasad Singh
Neeraj Pokhriyal
Vimal
Parul Singh
Prerna Mohanpuriya
Rohan Bajaj
Sakshi Khare
Dipanshu Patil
Naman
Neeraj
Jeet Budhiraja
Vanshika Sehgal
Abhishek Sharma
If you love building marketing+sales processes, you should be with us. 💚
Looking for a place that sparks your creativity? Let's you solve interesting business problems?..And helps you grow your career quickly? We have the right culture for you.
Explore Jobs at Growtomation
The History of
Growtomation
Who we are? How did we start? How did we get here? It's all here. ;)
Nov-2020
Not very different from how a typical company starts! Jatin and Nishant figured that while everyone's doing HubSpot, but not the right way. It took them 25 projects to validate it, quit their jobs, and go all in.
Nov-2020
March-2021
It's been 6-months into this journey, and it's already getting super daunting. We realised that we need to start hiring NOW! Super thankful to our earliest members - Kumar, Hitesh, Vimal, Neeraj, Ashish & Rahul who trusted us and joined in to help us start scaling.
March-2021
Dec-2021
Closing with a style!

We're now a team of roughly 18 people, and a revenue growth of 25x since Dec 2020. By now, we realised that we're actually cooking something really nice, and super valuable for the market. :)
Dec-2021
March-2022
We're now 25 people strong, a HubSpot Gold Partner with a great clientele and a kickass-er team that's really holding the fort, getting things done, and helping this company grow!
March-2022
Sept - 2022
We're now 33 people strong, a HubSpot Diamond Partner and a well-oiled machine that can now support any company that needs to uplift their marketing, sales and business processes in HubSpot!
Sept - 2022
As of today..
We're growing faster than ever, with 43+ talented folks onboard supporting us on our journey!
As of today..
Contact Us
Our team is here to help you. Fill out the form below to get a better understanding of the impact of teaming up with Growtomation