More than
200 Global Leaders

Trust Us














We have produced some incredible websites, landing pages and custom email templates for 100+ customers in the past 2 years
HubSpot Website Developement
Our website development HubSpot services will provide you to get a visually appealing website. Utilize our HubSpot developers expertise to buid your website for growth-driven results.
HubSpot API Integrations
Our experts help in HubSpot API & integrations to serve the sepcific needs in the line with your business. We drill dowen to your need to help you identify & set up the right integrations efficiently.
Landing Pages & Email Templates
Our HubSpot Certified experts help in the design and development of landing Pages & Email Templates aligned with the requirement of delivering more value to your marketing campaigns efficiently.
HubSpot Website Migration
Our experts provide services to migrate assets & data from the existing platform to HubSpot. Let our experts help you to enrich your business, making an easy shift to HubSpot.
HubDB and Knowledge Base Builder
Maximize acceleration with rich resources & growth-driven results for your business with HubDB and HubSpot Knowledge Base Builder, leading to delivering value.
HubSpot blog Development
Using HubSpot services, our experts design and develop standardized and search optimised blog pages in the line with the look and feel of your business perfectly to boost the outcomes effectively.
01
Requirement Analysis
Got a brilliant website in mind but don't know where to begin? We got YOU! We'll get on a call with you to understand your vision and functionalities you need in your website. And we do this Real.Quick.
02
Scope Locking
We will figure out the scope of the work, estimated timeline and get to work as soon as we have a roadmap. You can choose to give us a design to work upon, or leave that bit to us :)
03
Development
This is the best part. Our CMS team puts in heart and soul in every project they do. Likewise, we'll make sure that your vision is translated EXACTLY how you want during development.
04
Quality Checks
Once we're done, we'll get back to you with the first version and trust us when we say this - You'll be Surprised at what we can do. You can then send us a feedback for the final draft. And yes, we can go on for as many times till you're fully satisfied with the design.
05
Ready to go
live!
Woohoo! The ship is ready for launch! We make sure that the website is fully optimized after launch and tested to perfection.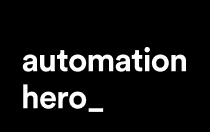 Experienced HubSpot Consultancy
Our experience with Growtomation has been extremely positive - fast response times, weekly status updates, and proactive suggestions for improved operations. They helped us build our HS ecosystem from the ground up and scale our company.
Delivered exactly what we Needed!
Growtomation were a great help to us in terms of adding automations, building out our Sales reporting and dashboards, and suggesting new ways of solving the various problems we were encountering or would encounter in the future.
Take Ownership & Ask thought provoking questions re campaigns
Not your average out source partner in India. Growtomationis a pleasure to work with, I do recommend them.
Highly Professional, Quick and On-point
Growtomation re-did many of our sales processes, streamlined our operations and automated different tasks. They were very quick with the implementation and their response rate.
Excellent consulting partner for implementing HubSpot
The Growtomation team has strong HubSpot expertise and have been able to develop user flow journeys and implement solutions to address our business needs.
The Help we Needed!
Whenever we have a question or concern with our CRM, folks at Growtomation never hesitated to be quick and efficient in providing a solution to our problems.
An extension of our existing team
Growtomation team dove right in to auditing our HubSpot instance to determine where we needed to focus our attention. They recommended improvements and worked with our team to make those changes come to life. Absolute pleasure to work with!
Why don't you book a call with us to know more?