Finding the Right
Salesforce Talent

is Hard
With us, you get a team of 55+ dedicated & talented experts who can help you leverage Salesforce as it is meant to be.
HubSpot Strategist
Our Strategists are well versed in utilizing the power of HubSpot to create effective marketing, sales & customer service strategies which work. Every. Single. Time!
CMS Developers
Our CMS Developers have deep understanding of the HubSpot platform & its CMS, & ensure that the implementation of marketing & sales processes is handled efficiently.

HubSpot Engineers
Our talented Engineers knowhow to create custom HubSpot solutions exclusively for your business goals. They are professional experts who maintain the implemented solutions within the HubSpot ecosystem.
API Experts
Our API Experts design, build & maintain custom integration between HubSpot and other software systems & applications. They ensure that your processes are seamless.

Project Managers
Our Project Managers ensure timely delivery of projects. They have the expertise to plan & execute the implementation in the fastest possible way. All of this while working closely with the Strategy & Implementation team.
We like to keep it simple. We use Slack for communication and get accustomed to your Project Management Tool for your convenience! This means that you get 24/7 support for all your business needs.
Our communica-tion channel
Your PM tools (Clickup, Jira, Monday, Trello etc.)
SLA (24H) (Acknowledge within 24 hours )

We don't do ticket-based system. We give a holistic team-centric experience.
Our packages are fully-customizable based on how your team's requirements are.
We keep it super simple. Slack for communications, your PM tool for deliverables.
Lastly... No commitments. Cancel anytime. (Which rarely happens)
How is
Growtomation

Different

from other freelancers and similar agencies in the market?
from
other freelancers
similar agencies
in the market?
Project Delivery and Timelines
We know how important every client/project is. Since your dedicated Project Manager is a Salesforce expert, communication and information-gathering time gets reduced significantly. We ensure zero task delays and that nothing gets left out because of inefficient communication.
Communication
It goes beyond a ticket-based and black-box type of setup. You will be communicating with the Salesforce expert in real time over Slack or Zoom calls as per your convenience.
We Know
Salesforce

Really Well
Salesforce Administration
40+ experts

200+ Projects delivered

95% professional and enterprise accounts.

End-to-end implementation and onboarding

Targeted data analysis, management and automation

10,000+ Workflows/Process Flows created
App and Apex Development
15+ Developers

150+ Projects delivered

End-to-end designing, coding and implementing applications

End-to-end designing, coding and implementing applications

Thorough troubleshooting and bug-fixing before deployment

Maintaining data integrity and security

3rd Party/Native Integrations
25+ tools integrated

Native and 3rd party integrations

Millions of data points migrated

Data cleansing and enrichment

API integrations to and from Salesforce
Sales Hub
250+ Projects delivered

99% professional and enterprise accounts.

Hubspot implementation, onboarding & trainings.
Hubspot API and development
4 Hubspot API developers.

20+ Apps integration projects.

Folks with 7+ years of experience.

Integrate SaaS apps with Hubspot.

Built functionality on top of hubspot.
Is my Agency a
Good Fit

for

Growtomation?
You are a Salesforce Partner.
You are winning new customers, and don't want to stop. Getting tons of clients, but facing hurdles in managing all of your customers? You want to continue your growth but don't want the stress of hiring, training, and RETAINING staff.
You need the Right Salesforce talent You believe your team's time is not best utilized and you need some additional hands with Salesforce technical expertise.
You want to be Profitable. You are looking to run a lean and profitable business.
You want to ensure World-Class Customer Success. Looking for world-class implementation and experts from day zero? We'll always have your back.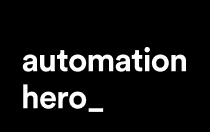 Experienced HubSpot Consultancy
Our experience with Growtomation has been extremely positive - fast response times, weekly status updates, and proactive suggestions for improved operations. They helped us build our HS ecosystem from the ground up and scale our company.
Delivered exactly what we Needed!
Growtomation were a great help to us in terms of adding automations, building out our Sales reporting and dashboards, and suggesting new ways of solving the various problems we were encountering or would encounter in the future.
Take Ownership & Ask thought provoking questions re campaigns
Not your average out source partner in India. Growtomation is a pleasure to work with, I do recommend them.
Highly Professional, Quick and On-point
Growtomation re-did many of our sales processes, streamlined our operations and automated different tasks. They were very quick with the implementation and their response rate.
Excellent consulting partner for implementing HubSpot
The Growtomation team has strong HubSpot expertise and have been able to develop user flow journeys and implement solutions to address our business needs.
The Help we Needed!
Whenever we have a question or concern with our CRM, folks at Growtomation never hesitated to be quick and efficient in providing a solution to our problems.
An extension of our existing team
Growtomation team dove right in to auditing our HubSpot instance to determine where we needed to focus our attention. They recommended improvements and worked with our team to make those changes come to life. Absolute pleasure to work with!
Why don't you book a call with us to know more?