More than
200 Global Leaders

Trust Us














This is how we are optimizing RevOps through Salesforce Sales Cloud and driving growth.
Predictive Service Intelligence
Helping customer success teams anticipate customer service needs or support requests and pre-emptively address them by developing predictive analytics models.
Service Process Automation
Ensuring efficient case management, routing, and resolution for customer service teams through complex rule configurations and process automation workflows.
Advanced Case Escalation and Routing
Driving efficient case resolution by configuring complex case escalation and routing workflows that consider factors like case complexity, agent expertise, and customer urgency.
Omnichannel Service Ecosystem
Building a unified customer interaction interface across channels that seamlessly integrates support channels and enables customers to transition between channels while receiving consistent and personalized support.
Complex Case Resolution
Ensuring seamless team communication and case coordination by creating escalation workflows for complex cases involving cross-functional teams and utilizing collaboration tools within Service Cloud.
Service Analytics and Performance Optimization
Guiding teams in improving service team performance, case resolution time, and customer satisfaction by creating advanced analytics dashboards that offer real-time insights.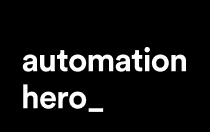 Experienced HubSpot Consultancy
Our experience with Growtomation has been extremely positive - fast response times, weekly status updates, and proactive suggestions for improved operations. They helped us build our HS ecosystem from the ground up and scale our company.
Delivered exactly what we Needed!
Growtomation were a great help to us in terms of adding automations, building out our Sales reporting and dashboards, and suggesting new ways of solving the various problems we were encountering or would encounter in the future.
Take Ownership & Ask thought provoking questions re campaigns
Not your average out source partner in India. Growtomationis a pleasure to work with, I do recommend them.
Highly Professional, Quick and On-point
Growtomation re-did many of our sales processes, streamlined our operations and automated different tasks. They were very quick with the implementation and their response rate.
Excellent consulting partner for implementing HubSpot
The Growtomation team has strong HubSpot expertise and have been able to develop user flow journeys and implement solutions to address our business needs.
The Help we Needed!
Whenever we have a question or concern with our CRM, folks at Growtomation never hesitated to be quick and efficient in providing a solution to our problems.
An extension of our existing team
Growtomation team dove right in to auditing our HubSpot instance to determine where we needed to focus our attention. They recommended improvements and worked with our team to make those changes come to life. Absolute pleasure to work with!
Why don't you book a call with us to know more?